CBS Sports 'Club Life' with Wendell Haskins celebrates golf, country club lifestyle
August 12, 2021
143

3 minutes read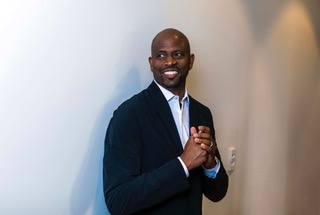 Polo shirts, cigars, country clubs, and luxury resorts. In many circles, golf is still viewed as a leisure activity for the 10 percent– and taking place on members-only courses with questionable admission requirements. Pulling back the curtain on the sport is "The Club Life," a new lifestyle series coming to CBS Sports Network on Aug. 23. Hosted and produced by former PGA of America Senior Director of Diversity Wendell J. Haskins, "The Club Life" will feature rounds with celebrities, athletes, and business professionals, along with conversations about the game's history, fashions, and trends. Early episodes feature famed music executive Kevin Liles and MLB veteran Gary Sheffield.
"The Club Life" will slot in as part of CBS Sports Network's new Monday night golf programming that includes "The Charlie Rymer Golf Show" with former PGA Tour player and sports analyst Charlie Rymer, "Course Record with Michael Breed" starring expert golf instructors Michael Breed and Greg DuCharme, and "Faldo Formula" featuring CBS Sports lead golf analyst Sir Nick Faldo. "The Club Life" is produced by Haskins, Chris Downing, Michael Ferguson, and David Levine of Original Tee Productions– a company founded to curate and produce original content that advances a more diverse and inclusive culture throughout the business of golf through entertainment and education.
Haskins is also the Chief Marketing Officer of the Professional Collegiate League and the founder of Original Tee, a virtual country club, lifestyle brand, and culture club of golf that celebrates the history of African-Americans in the sport. Original Tee hosts an annual golf classic, and financially contributes to initiatives and causes that support African-American golfers year-round.
CBS Sports Network, the 24-hour home of CBS Sports, is available through all major cable and satellite providers, as well as YouTube TV, fuboTV, DirecTV and Hulu. CBS Sports Network livestreams are also available on CBSSports.com and the CBS Sports App through select providers.
Check your local listings for "The Club Life" premiere on Aug. 23. For more information on Wendell J. Haskins, visit wendelljhaskins.com or Instagram @wen_hogan.