Sustainability wins at the 2022 Good Food Mercantile
June 12, 2022
156

5 minutes read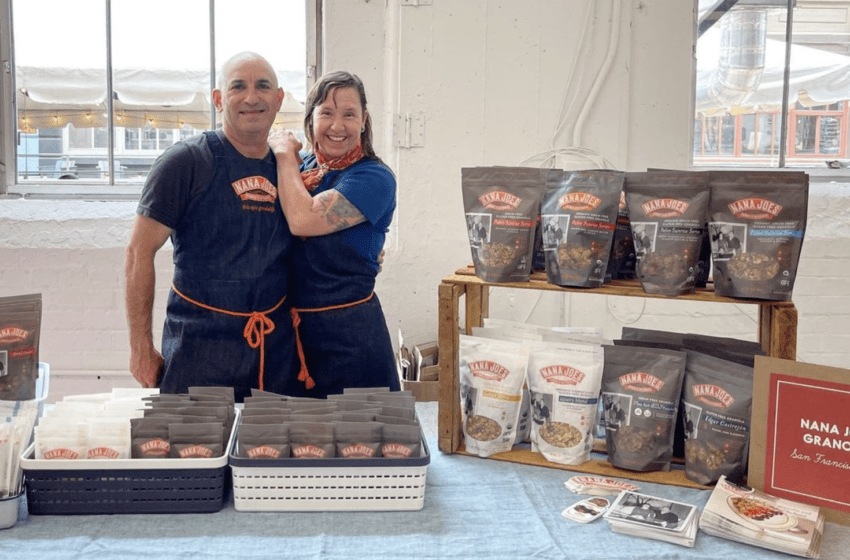 Food crafters and merchants from across the country gathered at Brooklyn's Industry City yesterday for the Good Food Mercantile. The event takes place annually the day before the Summer Fancy Food Show, and is open exclusively to members of the Good Food Guild. These businesses value authenticity and responsibility over profits, and members have demonstrated an ongoing commitment to sustainability practices. The 2022 Good Food Mercantile welcomed over 100 of these guild members to showcase their products– cheese, spirits, charcuterie, and more– to chefs, distributors, retailers, and the media. Here, we highlight some of the attendees.
Blake Hill Preserves: Sweet, savory, and spicy jams are offered by this Vermont farm. The winner of multiple Good Food and Artisan Marmalade Maker prizes, their Roasted Garlic Savory Jam, Basil & Blueberry Shrub, and Raspberry with Wild Bergamot Flower Jam were most recently awarded.
Fabalish: One of our favorite samples was from this New York-based purveyor of organic, baked falafel, and plant-based dips. We enjoyed the Zesty Zucchini-flavored falafel with vegan Tzatziki sauce, but the brand also sells a Spicy Carrot Falafel, Queso, Ranch, and smoky Fab-a-Dip.
Garam Goddess: Owner Ekta Daryanani brings culinary flavors from her native Bombay to the Hudson Valley in the form of small batch hot sauces. The 2022-2023 lineup include a mild Tomatillo Curry, sweet and tart Mango Cardamom, and tangy Tamarind Cumin.
Kansas City Canning Co.: Missouri pickles, preserves, and shrubs never tasted better. For the uninitiated, shrubs are a non-alcoholic syrup made with vinegar, sugar, water, and fruit. We tried Kansas City Canning's Strawberry Mint Shrub with club soda and it was a refreshing summertime spritzer that would also be great with vodka or gin. Other popular items include their Pickled Green Tomatoes, Clementine Thyme Marmalade, and Pickled Bloody Mary Mix.
Nana Joes: We tried this San Francisco granola brand's Savory Blend: a delicious, unsweetened mixture of almonds, pecans, and cashews. Surprisingly hearty, all of Nana Joes' products are vegan and gluten-free, with no refined sugars. Many of the items are also organic.
Runamok: This Vermont-based elixir company won 2022 Good Food Awards for their Smoked Old Fashioned Cocktail Syrup and Orange Maple Bitters. Their product line also includes infused honey, barrel-aged syrup, and tea-pairing collections.
Schaller & Weber: For nearly 100 years, this New York-based company has been selling German-style smoked meats to discerning customers. Their offerings have expanded to include pâtés, sauerkraut, Bavarian mustard, and more, with shipping available across the country. We tried the Uncured Beef Salami & Butterkäse Cheese and found it to be delightfully delicate– a lightly smoky meat and mild cheese that would be ideal for a charcuterie board.
Sunboy: Spiked coconut water anyone? No added sugar and real fruit separates these ready-to-drink cocktails from the pack. Pineapple was our favorite, but this New York brand also has Passion Fruit and Tangerine flavors.