'Who said I can't theorize?' A convo with comedian and actor Andre D. Thompson
August 7, 2022
113

7 minutes read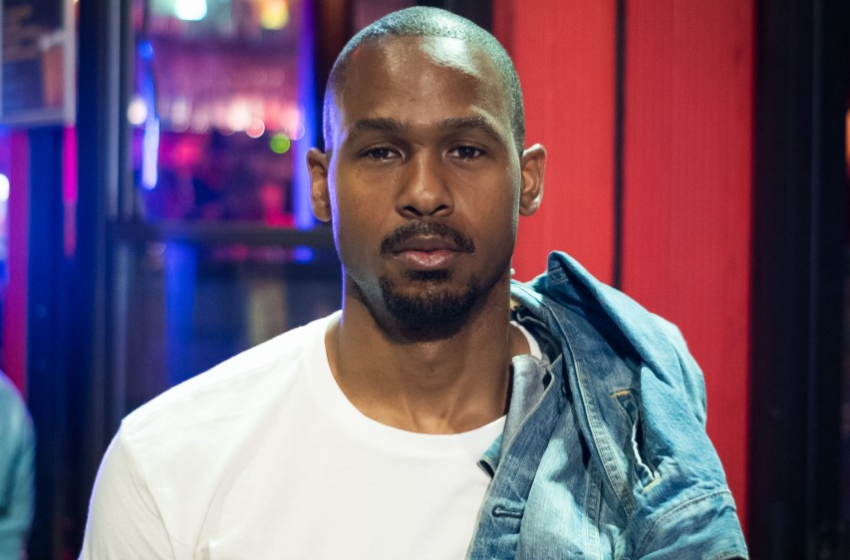 Our last interview with Andre D. Thompson was two years ago– fresh off of his lauded stand-up performance on "The Tonight Show Starring Jimmy Fallon." While many comics have faded into obscurity after such a high, Andre's star has only shined brighter. He's gone on to perform at the Just for Laughs comedy festival, write for Comedy Central's "Hell of a Week with Charlamagne Tha God," and even appeared in "Race: The Movie: The Play," a spoof of Hollywood's white savior films. We're here for whatever's next. Read on for our exclusive interview with New York's own Andre D. Thompson!

LIFE ENTERTAINMENT: Last we spoke, you said that you had a list: "Between 2021-2022, I'm going to do this." What have the past couple of years been like for you?
ANDRE D. THOMPSON: S***, I did all of 'em and some I didn't even have on the list. It's been both challenging and fun. Sometimes I have a crazy busy day/couple of days, and I feel myself getting tired, but then in that moment I just tell myself, "This is the work you've been praying, asking and dreaming of." I look at it like practice runs for bigger things in the future. The people I came into this looking up to have crazy schedules and it's inspiring to see what we are capable of. I see someone like Kevin Hart make things happen and I get motivated by his efforts– the ability to manage yourself, to get yourself to do the hard thing and do it consistently.
I feel fortunate to be where I'm at and I'm excited about what is to come. I feel like I'm just getting started. I have been back at Comedy Central writing on Charlamagne Tha God's show "Hell of a Week." I was in a play this year which was cool because I just didn't think I'd end up acting in a play. Stand-up has been really fun for me; I'm having fun on stage. A good set just lights me up– stand-up just makes things better. I've been performing more and doing the shows/venues that I always wanted to do.
LE: What are some things that you are still learning about yourself?
ADT: EVERYTHING. That's a life-long endeavor and I'm just at the beginning. 
LE: Did working the Just for Laughs festival move the needle for you?
ADT: Definitely moved the needle; I had a great experience with JFL. The only thing was this dusty ass pandemic stopping us from being in Canada, but L.A. was great. The experience did feel like what I drummed up in my head, I had good ass time.
LE: Tell us about "Race: The Movie: The Play" and your role in it!
ADT: The bros Cristian Duran and Bret Raybould wrote a hilarious script and casted me to play the role of Don Freeman, a manager at a cab company.
LE: And "Between Spots" is now "Slouch Theory"?
ADT: "Between Spots" was a podcast I literally recorded in my car while driving from show to show. Hence the name, "Between Spots." I stopped that show as the pandemic put me in the house. So going from spot to spot was completely different now. I retired the show and created a new one, "Slouch Theory." I'm in the house alone most of the time and started recording episodes alone. Just me talking s***. I do have guests on some episodes, but I did feel like I discovered something new for myself with doing these solo episodes.
SLOUCH slo·u·ch /slouCH/: I do that often… People slouch when relaxed and having a good time. Dictionary: "A lazy, drooping posture or movement." Usually when people are talking, conversing, thinking out loud, s***, pontificating if you will, they usually have a lean or slouch to their posture.
THEORY the·o·ry /ˈTHirē/: I have theories about stuff… Who said I can't theorize? Dictionary: "A theory is a carefully thought-out explanation for observations of the natural world that has been constructed using the scientific method, and which brings together many facts and hypotheses." I just be on there bugging, having fun, trying to get myself to laugh and s***. Just trying s***.
LE: What does the rest of 2022 hold for you?
ADT: Blessings. A good time. Fun. Creativity. 
---
Andre D. Thompson will be performing at City Winery on Aug. 23, and his podcast, "Slouch Theory," is available on all major streaming platforms. Also follow @AndreDThompson on Instagram, Twitter, and Facebook.