Introducing Charney Carter
November 11, 2019
1273

5 minutes read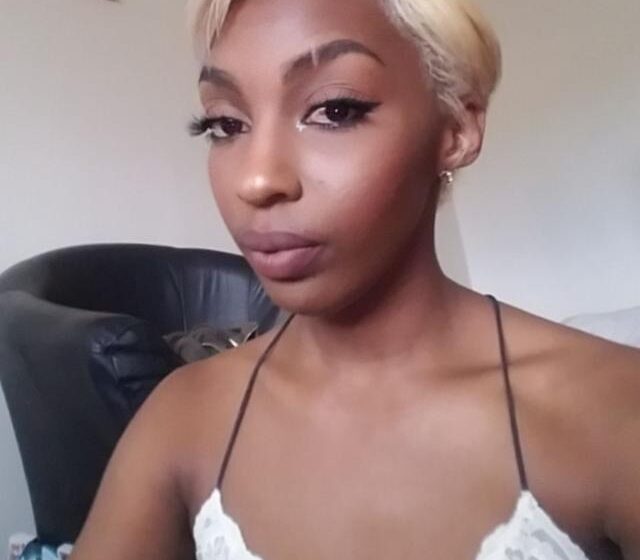 Rising artist Charney Carter is blazing her own path as a singer and songwriter in the DMV. Her first single, "When I'm Angry," is a danceworthy anthem that belies the depth of the emotional lyrics. Carter's most recent release, "Right Now," is a layered groove that invites the listener on a journey towards healing. The songs are just the beginning of a burgeoning career with endless possibilities. Listen to Charney Carter on Soundcloud, and learn more about the songstress in our interview below.
LIFE ENTERTAINMENT: How did you get your start in the music industry?
CHARNEY CARTER: My start in the music industry was pretty weird. I've been singing my whole life in choir and church, but never really took it serious until about 2017. I never knew my father, and he passed away in 2015. My family from his side reached out and I got to know my older sister, Josalyn, who lives in D.C. Her husband, my brother-in-law, has an app (One City Entertainment) he's created for music artists around the DMV [where they] can vote to help shape hip hop. I kind of just fell into that mix. 
LE: What inspires you as an artist?
CC: What inspires me as an artist is life as we know it. I like to write about life experiences, what I've been through, what I see everyday in life, and how I was stuck in certain positions. When I act out, I write, or "When I'm Angry" [laughs]. The fact that I can write about whatever I want and have the power to shout it out musically inspires me… I love that I have a voice and words that could impact and maybe change the world. Music is power.
LE: What is your long-term goal?
CC: My long term goal in this life is to be as inspiring as possible to as many people as I can. I want my messages and lessons (through music) to be heard by people who can relate and want to change the world just as I do. Long term, I believe I have been given a gift from the universe, so I am choosing to use it for good. I only hope to be inspiring and beneficial to everyone. If I become wealthy along the way, that works too [laughs].
LE: Tell me about your single "Right Now."
CC: My single "Right Now" is about me having a clear head space and wanting to [make] more out of my music. It was to let people know that I was gaining the confidence to do music. I had just moved to a new city, getting to know my family and new people. It was initially bits and pieces of words to boost myself up, but I heard the beat and had it all figured out. I had the hook in my head for a long time and it all just came together over time. It's actually almost one-and-a-half years old to be honest. 
LE: Any music videos or upcoming performances in the works?
CC: I understand visuals are everything, and I want to make sure people can feel me completely when they see mine. No official dates are available but I am trying to get a visual for every song. 
LE: What is the plan for future releases?
CC: I can say that I am constantly working and still learning to perfect my gift, but future releases are to be announced via my Instagram, @its.just.charney. Please stay tuned.