Dallas rapper Tor1n talks 'Alkaline Water,' Erykah Badu cosign
July 17, 2021
86

7 minutes read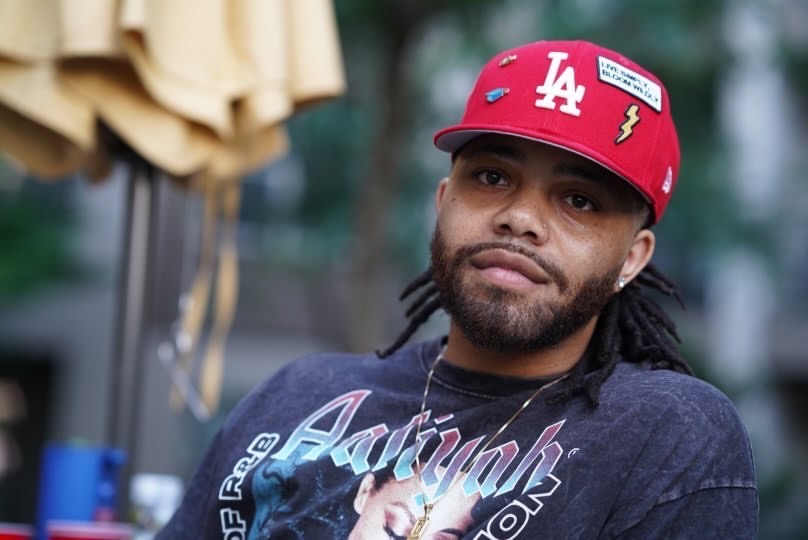 Louisiana-born and Dallas-raised, Tor1n is a versatile emcee with a remarkable amalgamation of humility and confidence. Writing rhymes since the mere age of six, he shifted his focus to athletics during his teenage years– becoming a nationally-recognized sprinter nicknamed "The Neutral." The now 29-year-old recommitted himself to music six years ago, and released his debut project, A Night at the Movies, in 2017. The independent mixtape demonstrates Tor1n's lyrical prowess, tenacity, and comfort riding any beat, and is an auspicious introduction to his newest album, Alkaline Water: The Quarantine Pack. The velvety release has already received cosigns from music icons Erykah Badu and Doug E. Fresh, and will thoroughly "quench your thirst for new music." Learn more about Tor1n and his musical journey in our exclusive interview.
LIFE ENTERTAINMENT: What has been the evolution since A Night at the Movies (ANATM)?
TOR1N: My answer would be self awareness. When I was creating ANATM, I was in a place of still trying to find a sound that I really enjoyed making. So on that project, you'll hear me trying a bunch of different flows, hooks and cadences– albeit natural to do so, I wanted to hone in on a style that I was comfortable with and build on it.
LE: What was your process for recording Alkaline Water, and how was it impacted by the COVID-19 pandemic?
TOR1N: Recording this project was a growing process, simply put. Usually I would go to a studio to record but I have my own mini recording [studio] set up at home now. So I had to teach myself how to record and mix my own vocals to be able to create a template of the sound I was going for. It wasn't too much of a learning curve but it allowed me to practice the actual art of recording which could be the difference of me being Drake or [Drake's alleged ghostwriter] Quentin Miller. So I took my time recording and mixing, sat with my engineer while he mixed and mastered and voilà! Finished product. COVID gave me more time to sit with the music and perfect it but on the other side of that, I do feel like it also made me more critical and hesitant to put it out. Finding the balance between perfection and overcorrection was difficult but I'm extremely happy with the result.
LE: What has been the response thus far? I hear that Erykah Badu and Doug E. Fresh are fans!
TOR1N: It's been great. I hear a couple of track names often ["Don't Bother Me" feat. Rei Altru & Erl Grae, and "3Anahaf"] so I'm guessing those are the most popular ones. Erykah played ["Alkaline Water (No Tap)"] on her IG story randomly one evening and my phone blew up. The next week she followed me on Twitter and said she'd do a remix. My friend Anthony sent Doug E. Fresh the project and Doug E. Fresh sent back a video freestyling and shouting the project out. It feels good to be recognized by people that you idolized at one point.
LE: What has been your biggest obstacle? How did you address it?
TOR1N: My biggest obstacle was overcorrecting. I would obsess over lines, changing them hundreds of times just to end up redoing it how I originally recorded it. I think I needed to try those different ways out though, just so I would feel like I didn't leave anything on the table.
LE: What else do you have in store for 2021?
TOR1N:  I have two more projects lined up for this year; joint ventures with two other artists: Nojo Wallace and Black Socrates. Both of them are amazing artists and good friends of mine so we decided to collaborate. I have a few more shows lined up this year but my big plan is to throw a show in the fall and also drop my clothing brand, SCAM (Sports. Cinema. Anime. Music).
LE: Do you have a message for your fans?
TOR1N:  If I could talk to all of my fans at one time, I'd tell them, "Thank you. I took you all for granted and that will never happen again."
---
For more on Tor1n, visit Tor1n.com, or follow Tor1n on Instagram @Tor1n_ or Twitter @Tor1n.