B. Dvine talks T-Pain collab, tour with Rakim, Cappadonna, more
July 3, 2021
113

8 minutes read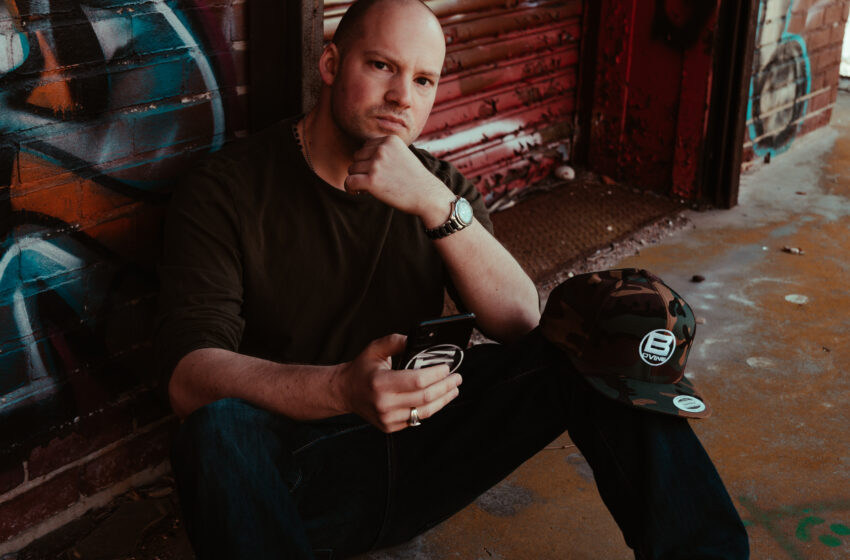 Producer and emcee B. Dvine has crafted records for some of hip-hop's biggest artists, including Kool G Rap, Erick Sermon, and PMD. His Dvine Intervention mixtape featured Skyzoo and other rap veterans, and is a highlight of his more than 15-year career as a producer. Along the way, the Long Island native developed his skills as an emcee. Soon, he was touring across North America, opening for giants such as Dave East, Papoose, Cappadonna, and the late DMX. B. Dvine dropped his emcee debut in 2019 with Process of Illumination, and is now back with a new album, Culture Shock. The LP includes an electric single featuring T-Pain and D-Rage, "What the Wave Is," and has been supported by weekly music video releases on his YouTube channel, Divine Time Enterprises. Learn more about B. Dvine in the interview below, and follow him on social media @BDvine361 and bdvinemusic.com.
LIFE ENTERTAINMENT: How would you describe the evolution since Process of Illumination to Culture Shock?
B. DVINE: It's been cool; it's been a nice growth process. When I did Process of Illumination, I was more focused on just getting my skills up as an emcee. Then walking into this project, it was more of trying to make more well-rounded songs and trying to cater to a larger audience than what I normally do. This was definitely experimental to me, but it was definitely a good learning process.
LE: What has been the response so far?
BD: Thankfully, I've been getting a lot of love, a lot of positive feedback. The constructive criticism I've been hearing has been mainly like, "Oh, I'm not used to hearing this from you. This particular song isn't for me." That was expected walking into this. Also, I understand not everything's for everybody, but it's been a good response though. I've been very humbled by the response that I've been getting so far.
LE: The lead single is "What The Wave Is" with T-Pain and D-Rage. How did that collaboration come about?
BD: Basically, me and D-Rage, we're working on some songs together. We had the opportunity to do something cool. We came to the conclusion, "Hey, it would be pretty dope to get T-Pain on the record." We reached out to the management, and we made it happen.
LE: It's a really cool record and there's a lot going on in that music video– hypnotizing animated visuals by Toond Out Media. What was the concept behind the music video?
BD: It was very gamer influenced because that was basically– like even I say with Culture Shock, I was trying to pick different cultures, not just hip-hop. I meant that in not even just an audio aspect, also a visual aspect. If you notice, you see a lot of old school Nintendos and the Game Boys in the video and stuff. We're just trying to make a very vintage old school video game. Then in the process it's showing love to T-pain as well, because it's his character Blue that's actually from the logo of his Nappy Boy Gaming that he has going on right now. We were trying to show love to that, and also do our own thing at the same time. Toond Out Media, they did a great job bringing that to life.
LE: You also have a tour coming up, which is a great look… Rakim, Cappadonna, Brother Ali, some other artists. Tell me about the upcoming tour.
BD: Thanks to Mental Health Connecticut and Full Blast Bookings– it's called Tour for Life. It's for suicide prevention and mental health awareness because, especially nowadays, I believe mental health awareness is very important to everybody. Everyone needs to get their minds right. Suicide is a real thing. People really do take their lives and don't really think things through. Even being in this rap game, it does take a toll on your mental health at times. We're just here to show out, and just let people know that we're there for them as well.
LE: It's great that you guys will bring some joy and are also raising awareness for these issues. Do you know where the tour is heading?
BD: I know it starts Aug. 26, we're going to be in Oakdale, Long Island, that's with Pacewon from the Outsidaz. Also, Diabolic, he's an artist from Long Island. If people are not aware of who he is, he started off being down with Immortal Technique. He's very well-known in the underground scene.
That's Aug. 26 in Shakers in Oakdale. Then Aug. 27, we're in Worcester, Massachusetts with Brother Ali. Then Aug. 28, we're in Manchester, New Hampshire with Rittz, Grind Mode Cypher, and Copywrite. Then Aug. 29 we're at the Klein Theater in Bridgeport with Rakim and Cappadonna, so that's the big one right there.
LE: Is there anything else upcoming that you wanted to promote?
BD: Yes. Basically, I shot a video for every song on the project. I've been dropping them every Friday since the release. Also, D-Rage just put out an album as well that's entirely produced by me called Deep Fire. That's out on all digital outlets. That and the tour, just constantly grinding. My team, we're always putting out music. I'm still working on other projects as well. I still got like three in the stash, so it's just constant movement over here.
---
If you feel you are in crisis, please call the National Suicide Prevention Lifeline. It is a free, 24-hour hotline, at 1-800-273-TALK (8255).