KRS-One to launch 1520 Community Center exhibit for 50th anniversary of hip hop
May 20, 2023

5 minutes read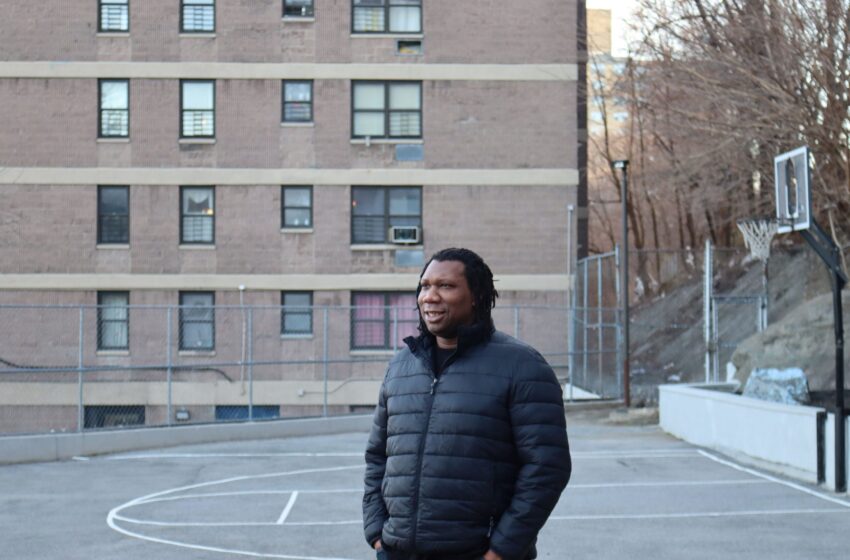 Celebrations are being held across the globe this year for the 50th anniversary of hip-hop– uplifting all aspects of hip-hop culture. What began with DJ Kool Herc in the Bronx has expanded to a multi-billion-dollar behemoth, encompassing fashion, media, language, and many other aspects of societies across continents. In an exclusive interview with Life Entertainment, hip-hop pioneer KRS-One discussed the global nature of the movement that he helped build and continues to preserve.
"Hip-hop is not an object, hip-hop is a subject," he began. "A subject can be seen in a lot of different things over a large span of time.
Breaking is dance; dance is universal. MCing is rhythmic talk. Rhythmic talk is universal. Graffiti art, rap, writing– the oldest form of human graphic art. Shout out to rock art, shout out to cave art, shout out to all forms, even writing on ostrich eggs 70,000 years ago right there in Africa. Graffiti is the oldest form of human calligraphy. DJing… not the turntable, but the idea of cutting, mixing, and scratch. What the human does to technology, universal. Hip-hop is unique in the sense that it has combined these specific elements."
KRS-One described the elements of hip-hop as more than an entertainment pastime, but as "human" skills. "When you are able to reunite with your human skills, now you're raising your self-worth," he explained. "Now you are even adding to the quality of your life and the quantity of your life. You're not just dealing with music in that sense."
The rap veteran and activist recently launched BirthplaceOfHipHop.NYC, offering a series of programming at the famed 1520 Community Center (1520 Sedgwick Ave. Bronx, NY). This is the location where hip-hop was born on Aug. 11, 1973, and an exhibit opening on Aug. 11, 2023 will further explain the history and significance of the legendary space. "We walk you through hip-hop," KRS-One said of the community center's classes. "We teach nine elements: Breaking, MCing, graffiti art, DJing, beat boxing, street fashion, street language, street knowledge, and street entrepreneurialism."
For decades, KRS-One has been committed to the preservation of hip-hop and promoting the culture's original principals to younger generations. "The one thing I didn't have and my generation didn't have was a heritage," the New York native shared. "Everybody else got heritage. Italians got heritage, Greek heritage, religious heritage. Everybody got a heritage. The people who started hip-hop– our parents were so poor and so oppressed that they couldn't pass anything on to us. We come in the world and have to start over again, just like they did."
Through his Temple of Hip Hop school, BirthplaceOfHipHop.NYC programming, and other projects, KRS-One provides opportunities to end that cycle and pass on a legacy. "Hip-hop is a unique opportunity," he said. "Gospel didn't have it, jazz didn't have this opportunity, rock and roll, blues, none of that.
Gospel music never agreed on whether they were a culture or not. They were. Where gospel music came from, that culture, that's the whole Civil Rights Movement… That's just a ridiculous heritage, but they never agreed. Jazz, it's its own culture. Reggae, etc.
Hip-hop comes out as a music genre, art, a dance. We come together and say, 'Wait a minute, we're not a music genre. We're a culture; we're a community.' We sat down and we agreed. Those that started the culture: [DJ Kool] Herc, Bam [Afrika Bambaataa], [Grandmaster] Flash, Chief Rocker Busy Bee, Lovebug Starski. All the breakers: Crazy Legs, Rock Steady Crew, L.A. Breakers, New York City Breakers. All the graffiti writers: Phase 2, Cornbread, TAKI 183… all of them, all of us agree. Hip-hop starts August 11th, 1973."
Keep up with all things KRS-One by subscribing to his website and following his Instagram. Learn more about the 1520 Community Center exhibit, opening Aug. 11, at BirthplaceOfHipHop.nyc.