BERNO announces new single, 'Funny,' dropping June 30
June 6, 2023

3 minutes read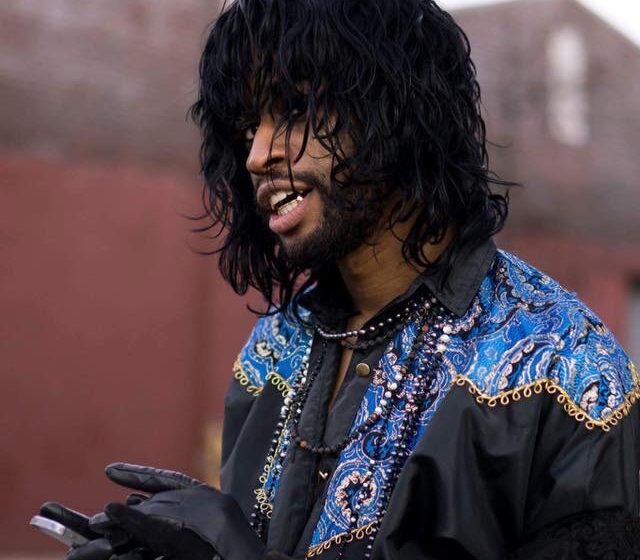 NEW YORK, NY – June 1, 2023 – Multi-hyphenate creative BERNO is prepping the release of his latest single, "Funny," for a June 30 drop across all streaming platforms. The gritty, haunting record is a stark departure from his debut single, "High End"– a whimsical, bouncy track that captivated listeners across streaming, blog sites, and social media. "Funny," in contrast, is dark, complex, and decidedly aggressive. "It's heavy on the bass, and the lyrics take you to a place of dangerous anger while still being calm and subdued," BERNO explains. "It's very devious, like a sniper… you don't know what's going to happen next."
"Funny" is the product of BERNO splitting from his former co-writer, and reflecting on the more somber life experiences of himself and those around him. Teaching himself how to structure songs, the Brooklyn native spent years honing his writing style and recorded "Funny" in one take, freestyling the outro. Next, he began developing his presence on Instagram and TikTok, amassing nearly 20,000 followers across the platforms in a matter of months. With "Funny," fans who know BERNO for his red carpet appearances, New York Fashion Week features, and man-on-the-street clips will experience a new dimension of his artistry.
As a former wardrobe stylist whose credits include ELLE Magazine and Harper's Bazaar, BERNO intimately understands the power of branding. His image has evolved alongside his musical transformation– from colorful and flamboyant with "High End" to a more intense, resolute energy with "Funny." In fact, his initial foray into music was due to the public continually eyeing his one-of-a-kind fashion sense and assuming he was an artist or musician.
While BERNO was largely influenced by hip-hop and R&B artists such as 112, Dru Hill, Mýa, Brandy, DMX, Ja Rule, and 50 Cent, "Funny" has an unexpected rock vibe that augments the almost combative lyrics. "I am that one," BERNO raps during the outro. "Y'all could never be me, 'cause I am the one to be."
BERNO's "Funny" will be available for pre-order on June 9, with an official release date of June 30 across streaming platforms. Follow BERNO on Instagram and TikTok @BERNOofficial.