Sustainable energy without sugar with Drink Super Coffee products
February 28, 2019
91

6 minutes read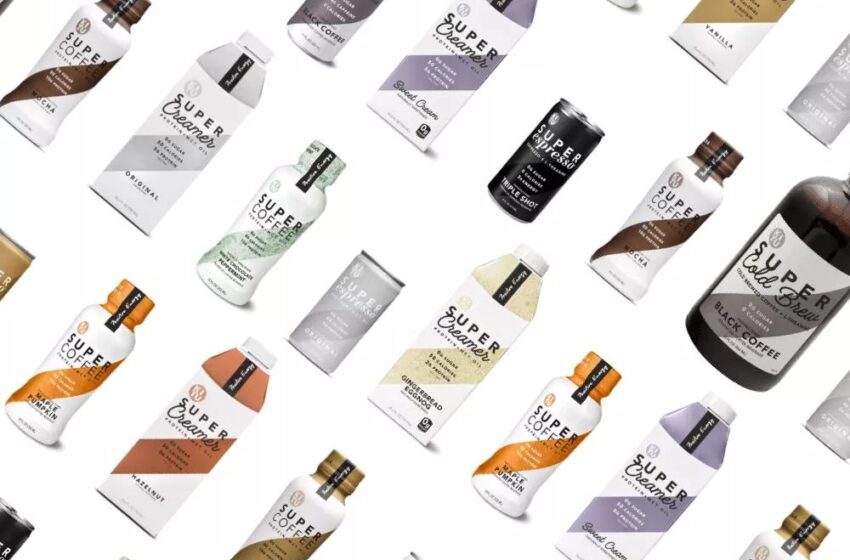 People want their drinks with sustainable energy, but without the sugars. We tried some of Drink Super Coffee products at the Food Waste Expo at the Javits Convention Center on Feb. 27, 2019. If you like espresso, then you would really enjoy their vanilla super espresso.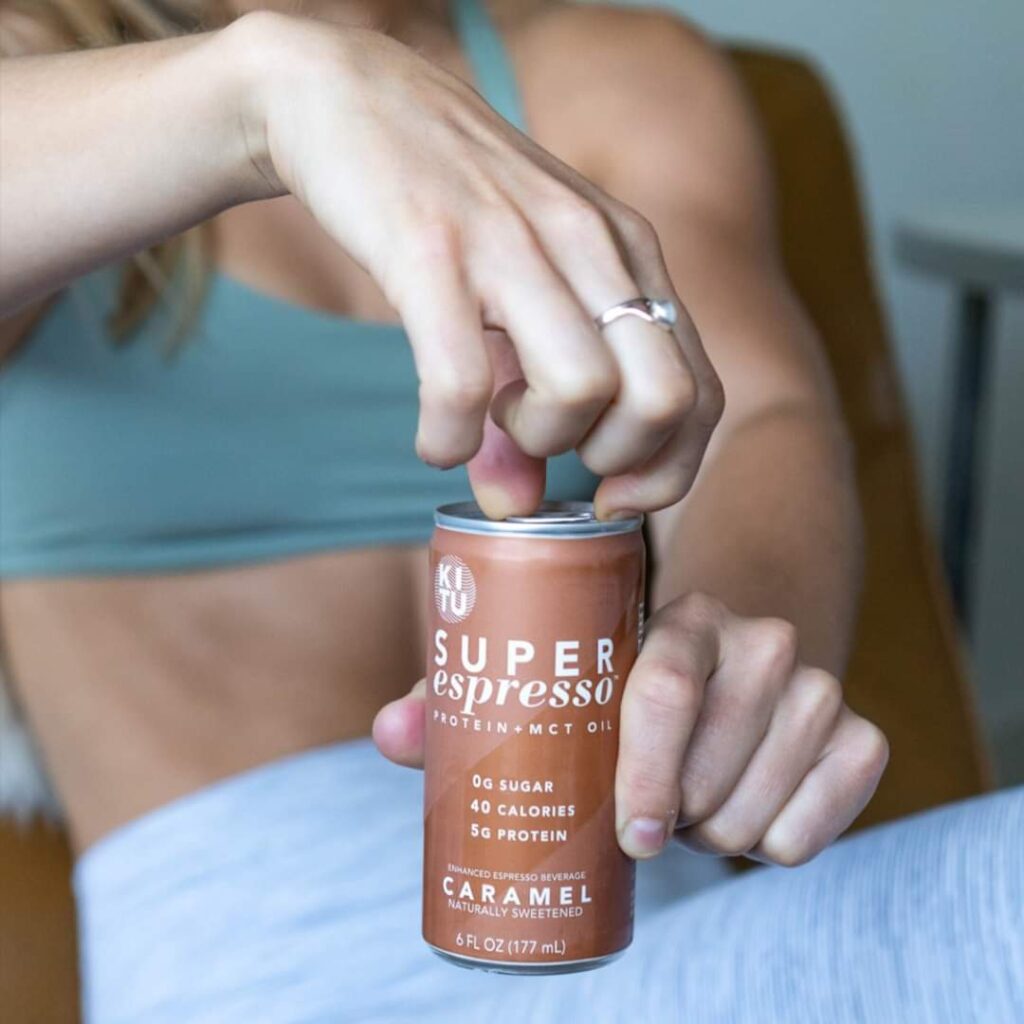 This all started in their Jordan DeCicco's Philadelphia University dorm room. As a collegiate student-athlete, he was tired and needed sustainable energy. His college campus only offered bottled coffees and energy drinks loaded with sugar. Tired of the unhealthy drinks, Jim, Jake, and Jordan DeCicco created Kitu. The brothers were featured on ABC's Shark Tank on Feb. 11, 2018.
They were inspired by the ketogenic diet, and brew organic Colombian coffee blended with lactose-free protein and MCT (Medium Chain Triglyceride) oil from coconuts instead of milk and sugar. There is monk fruit, Potassium Phosphate, Gellan Gum, and Green Coffee Extract (antioxidant).
Their organic Colombian coffee provides 200 mg of natural caffeine per bottle—the same amount of a 16-ounce cup of coffee. Their certified organic 100 percent Arabica coffee is sustainably sourced from local family farms (coffee is the second most-pesticide-sprayed crop in the world). Their pesticide-free beans preserve healthy antioxidants that help your cells stay young and balanced.
Their organic coffee is never treated with synthetic fertilizers, pesticides, herbicides, fungicides, and insecticides. Those are not just distasteful, many are toxic and detrimental to human health. Also, they damage the environment and the people who work and live where conventional coffee is grown.
This coffee utilizes healthy fats for fuel. Coconut oil has become one of the most popular "superfoods" for its powerful good fats, the elusive MCTs. The fast-burning energy source also has some antimicrobial activity, clearing your gut of bad bacteria. MCTs are metabolized very quickly, giving you a fast-acting, sustained energy boost without the crash.
They use C8 and C10 in their products because C8 supports gut health as it increases the number of ketones the body produces. C10 turns over the ketones quickly for immediate energy. The oils are digested directly through the liver, providing the body with immediate energy as opposed to storing it for future use.
MCTs have been shown to:
stabilize blood-sugar levels
suppress appetite
lower cholesterol
improve brain function
increase nutrient absorption
They use 10 grams of Whey Protein Concentrate (WPC) per bottle because WPC skims out the lactose (sugar) in the milk making it easier to digest with all of the benefits of a lean protein profile. Also, it helps suppress appetites and enhances texture of beverages.
Their product has all-natural monk fruit without any sugar, rich in antioxidants, no glycemic index, and no aftertaste. The unique low-calorie sweetness of monk fruit comes from naturally occurring antioxidants that have a delicious, sweet taste, without the calories of sugar.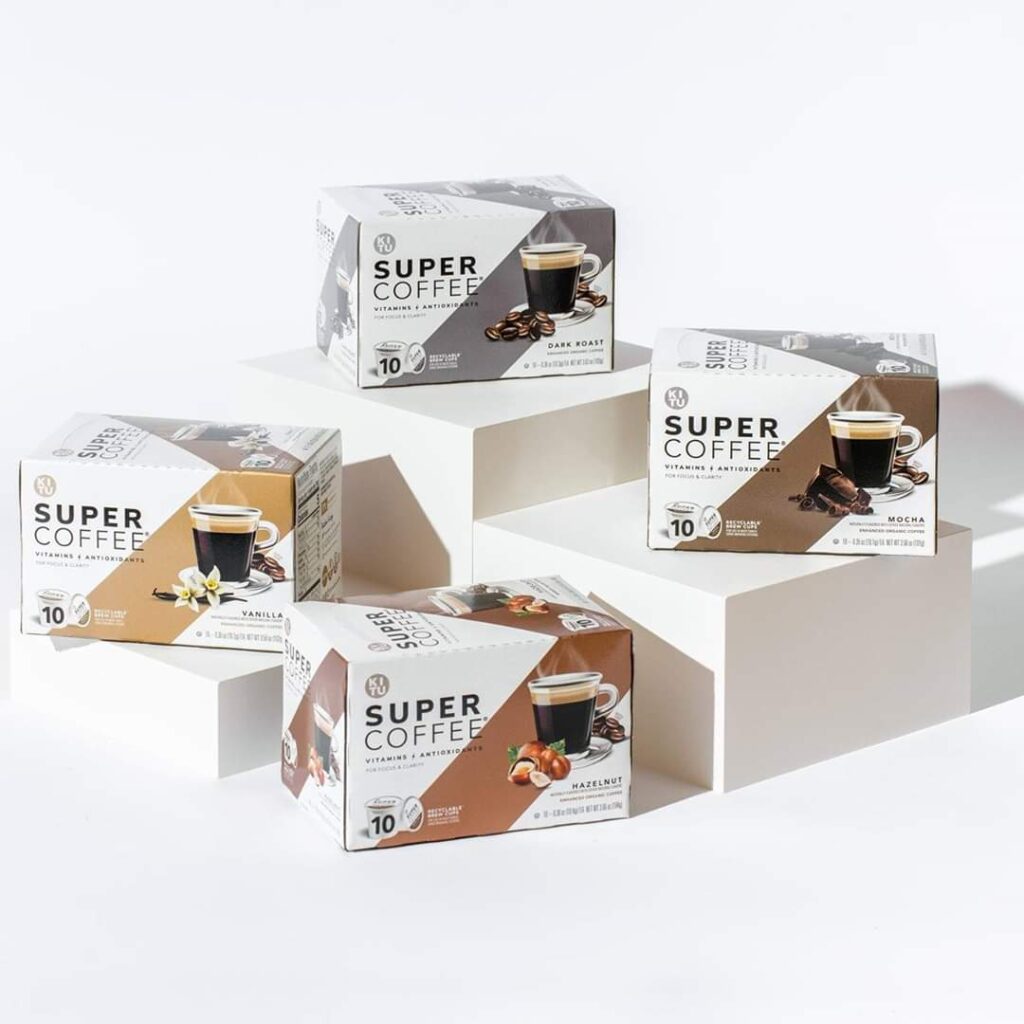 Their Super Coffee has only 80 calories in a six-ounce can with only 45 calories from fat. There are 10 grams of protein without any trans fat, sugars, and cholesterol. It is low in sodium and total carbohydrates. It does have some saturated fats. One can buy a 12-pack for $40 in flavors like Mocha, Vanilla, and Hazelnut.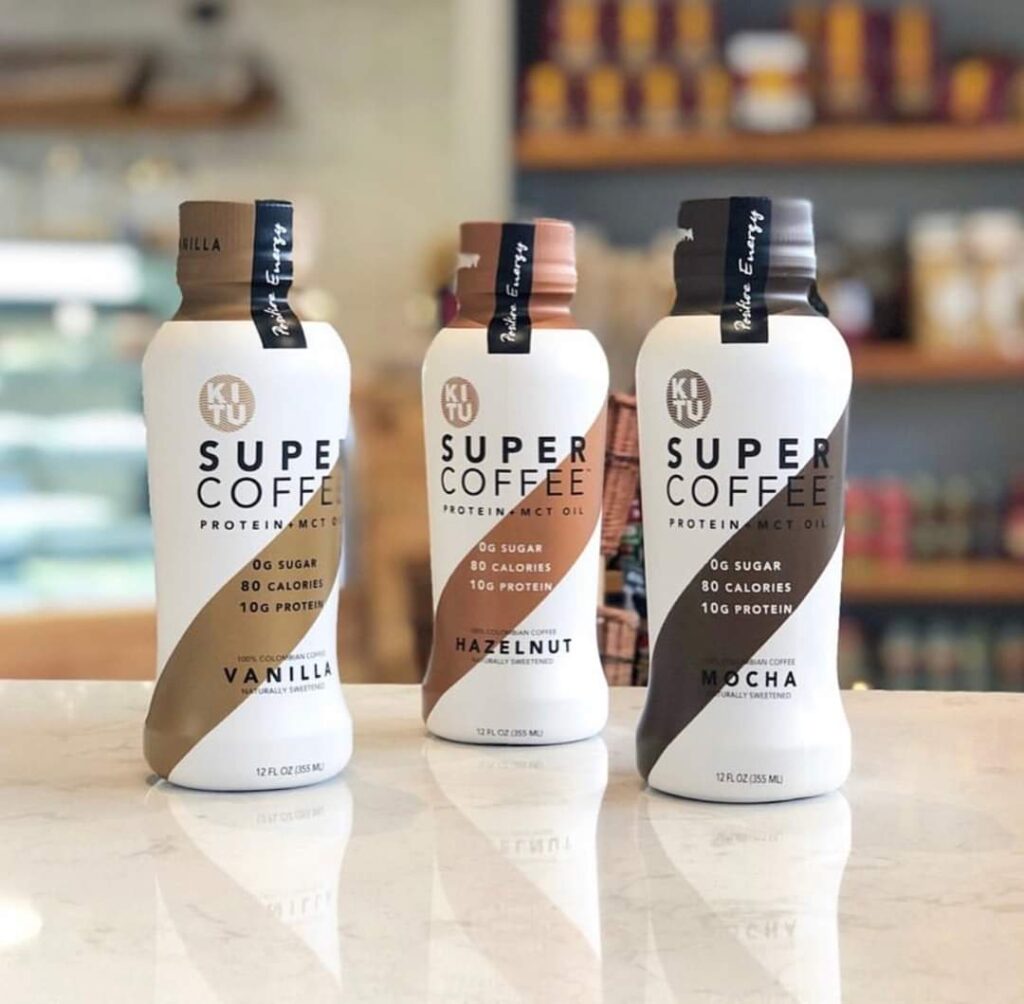 The company has Super Espresso where a 12-pack costs $30 in Caramel, Vanilla, and Original. This has 40 calories with 25 calories from fat. This drink has five grams of protein with low sodium and carbohydrates along with no added sugars nor cholesterol. Also, they have Super Creamer with 80 calories in the above flavors in six cartons of 25 ounces each at $36. One can purchase a variety pack of four for $19.
Drink Super Coffee products were also featured in the 62nd Grammy Awards Gift Bag. More about the products can be found at drinksupercoffee.com.