Queen Vixen: 'My Turn Now'
January 25, 2019
830

8 minutes read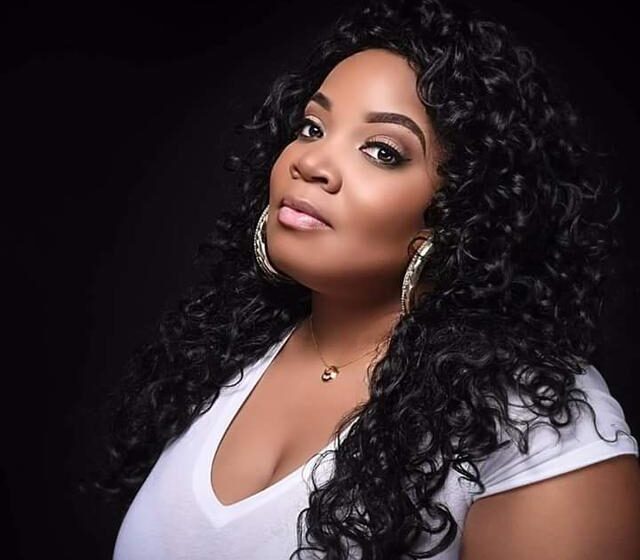 Rapper and singer Queen Vixen recently dropped her first EP as an independent artist– the aptly titled, My Turn Now— on iTunes and other digital outlets. Best known for her accomplishments as a battle rapper, the Cleveland native brings her skills as an emcee and songwriter to the forefront on the highly-anticipated five-track project. Queen Vixen's career has evolved from local rap groups and labels, to success with the Bar4Bar and Queen Of The Ring rap battle leagues, to now having her own label, Royalty Records & Publishing. In an exclusive interview with TopBuzz, the 32-year-old discussed her trajectory for 2019 and the response to the new EP. Get to know Queen Vixen in the interview below!            
LIFE ENTERTAINMENT: What is the current state of hip-hop in Cleveland?
QUEEN VIXEN: The current state of hip-hop in Cleveland is… We have very few industry-connected artists and very few industry connections. The Bones Thugs are beefing with the Migos. MGK is beefing with Eminem. That's really all that's going on. We have very few mainstream artists representing for us but paying attention to the city at the same time. It's like once they get on, they don't reach back, and that's pretty much hip-hop to me in Cleveland.
LE: What about the indie artists, are they still doing their thing?
QV: As far as the indie artists, I feel like there is still some favoritism going on. It's very hard to connect with the DJs. The DJs don't want to deal with you unless you already have established yourself as an artist or you have a major following. The indie artists– it's a lot of bickering and stuff going on. A lot of "Who the best" this, "Who the best" that. I try to say out of all of that stuff. I'm on a different wave now. I'd much rather focus on gaining national and international fans than just local.
LE: Has it been difficult to distinguish yourself outside of battle rapping?
QV: I would say it's been a little bit difficult because people aren't used to me taking my music career seriously. Even though I've been doing music for nine years, I never really took it seriously. When I started battle rapping, it overshadowed that. It overshadowed me being an artist. Coming back to the artistry, trying to wean myself out of battle rap and back into artistry, it's been hard to gain that audience.
I will say that I've had a few day one supporters that are supporting me, helping me to promote, talking about the music, helping me get it out there, and things like that. But overall, it has been kind of tough to distinguish myself between artist and battle rapper.
LE: Why did you decide to go independent?
QV: I decided to be an independent artist because these days that's the best way for you. If you get a record deal, most artists, if they can't follow-up that first hit that they gave the record label with the second one and the third one, then they end up falling off, or the label doesn't want to reinvest into them. If they couldn't show and prove the first and the second time, the label normally pulls out. They'll stop your projects. They'll stop you from being able to release new music. I just decided to be an independent artist so that I could always have the freedom to do what I want, when I want.
LE: What has been the reaction to the EP so far?
QV: Everybody has been giving me good reviews. It was funny because I put the lyrics to the lead single, "The Long Way," on YouTube and it literally only got one bad comment and one dislike. I'm like, "That's somebody that probably really don't like me personally commenting." [laughs]
It literally only got one dislike. It's been doing very well. I've just been making sure to keep up the promotion on a daily basis. I've been getting shares and [mentions] every day just via the EP drop and via the music. A lot of compliments on it. I'm very excited.
LE: What are your other plans to support to project? Any music videos or performances?
QV: Yes. "The Long Way" video will be out by March for sure, and I plan on doing two more videos off of the EP. I do plan on touring and doing a lot of shows this spring and summer. Those are my main promotional plans for the EP. Trying to get out, get my face out there, get a lot more interviews, things like that going. Just being seen, making sure that I keep the word out. I do not intend on giving up on the promotion of this project at all.
LE: What about battle rapping? Is that totally on the back burner?
QV: Right now, it's definitely on the back burner just because I'm trying to grow my following with my music, and I'm trying to take my music seriously. I don't intend on battling at all in 2019. I intend on focusing strictly on the music unless it could bring me some really viable attention… Unless it could bring me a big bag, I won't be battle rapping at all in 2019. I'll be strictly focused on promoting my album.
Queen Vixen's EP, My Turn Now, is available on iTunes, Spotify, Tidal, and other digital outlets. Follow Queen Vixen on Twitter, Instagram, and Facebook at @216vix.