Interview: Nashville R&B artist Alex Slay
September 4, 2021
115

6 minutes read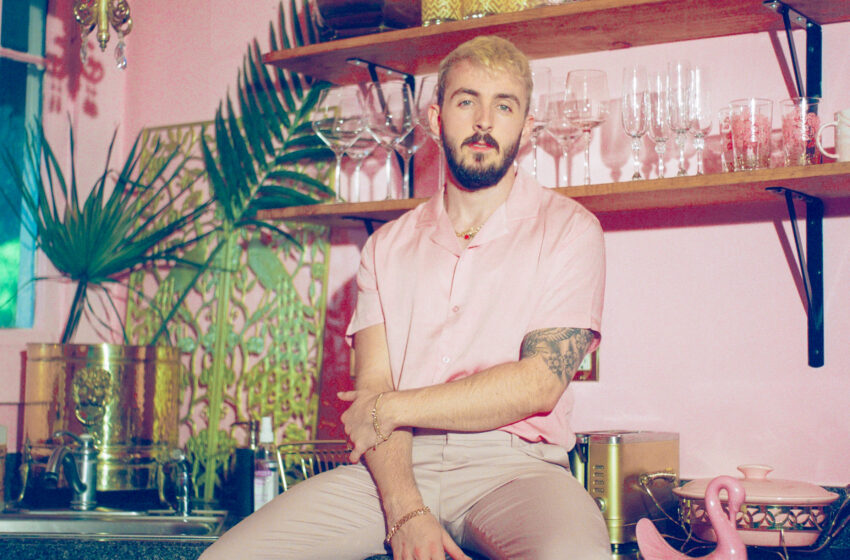 The rise of R&B singer Alex Slay is prime fodder for a movie script. The Florida native got his start after winning a local talent show and with it the opportunity to sail the world as a cruise ship performer. His travels took him from Venice to Barcelona and beyond as he performed for hundreds of passengers each night. Following his maritime career, Slay settled in Nashville– a city known for its embrace of live music and independent artists. He has continued to flourish in the time since, performing up and down Music Row and releasing a sultry single, "Deep End." Learn more about Alex Slay in the exclusive interview below!
LIFE ENTERTAINMENT: What are some lessons you learned as a cruise ship performer?
ALEX SLAY: One of the lessons would probably be stamina. Usually you are on a ship [for] six to seven months doing two shows a night, every night. As a vocalist, my voice got really strong because it's just like any other muscle; the more I use it the stronger it got. I also learned that when you aren't doing shows, you have a lot of down time. So instead of me just sleeping in everyday, I developed a routine. I would work on my own music, work out,  and get off the ship and walk around whatever place we were that day. 
LE: What has been your biggest professional challenge?
AS: My biggest professional challenge has always been trying not to compare myself to other artists. We all have our own timeline, but [if we] get so caught up in what other people are doing, it can slow us down. Also, a goal of mine has been to trust my gut more when it comes to creative direction.
LE: What's the concept behind "Deep End"?
AS: The concept of "Deep End" was essentially me getting back into the dating world. I was closed off for a long time and knew it was time to get back out there. However, it also has the deeper meaning of just putting yourself out there in general knowing that you still might fail, but you risk it regardless. 
LE: What do you love about Nashville?
AS: There's a lot I love about Nashville, but the community of it all is what stands out the most to me. Most people here are trying to do the exact same thing I am. What's different about Nashville than other places is that people want to see you succeed here and everyone helps each other– whether it's producing, or taking photos, or even helping someone plan a show. I've become apart of a family and it's the most at home I've ever felt. Also the food here is insane– shout out Dino's and Hawkers!
LE: Can we expect visuals for "Deep End"?
AS: Apart from the canvas on Spotify, I do not have a visual yet. BUT, there is one in the works. So keep a lookout!
LE: Is there anything else you are currently working on?
AS: I have a few more singles coming out these next few months, and I have a few features with some other local Nashville artists! I also have been working on quite a few of my own singles– who knows, maybe an EP in the near future!  

ᐧ
For all things Alex Slay, visit his Linktree.