Interview: 'Top Chef' Ron Duprat
September 21, 2020
92

10 minutes read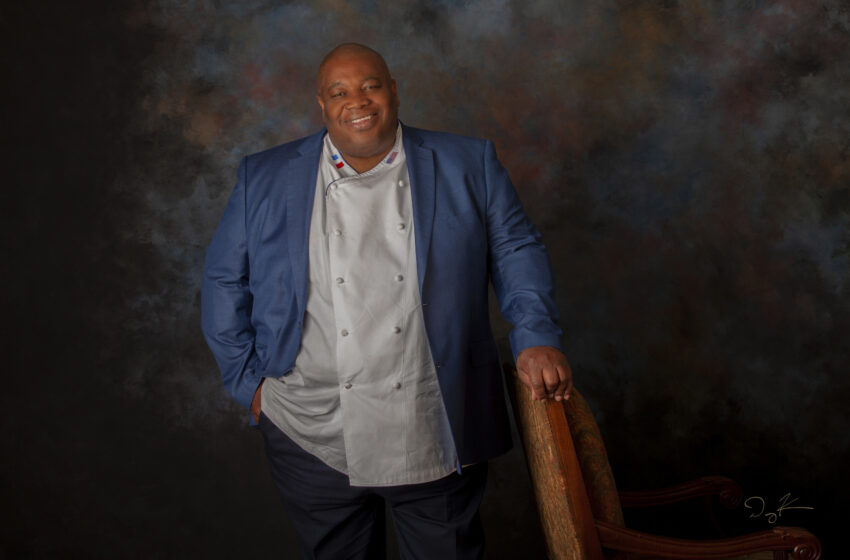 Celebrity chef Ron Duprat is a Food Network star and accomplished executive chef who has led dining experiences at acclaimed restaurants, country clubs, and other venues for decades. Since thrilling judges and fans alike on "Top Chef: Las Vegas," he has gone on to frequent talk shows, magazine covers, and star-studded events across the world. His recipes– some of which appear in his cookbook, "My Journey of Cooking"– have been heralded for their exotic flavors, and Chef Duprat has prepared meals for the likes of President and First Lady Obama, Jay-Z and Beyoncé, and many other iconic figures.
You can "Cook Along with Ron Duprat" from home on Sept. 29 by registering through Eventbrite, as he shows attendees how to make his signature flourless chocolate cake. Hosted by UK-based Star Events Online, a portion of their proceeds will go to charity.
Learn more about Chef Ron Duprat in our interview below, and visit RonDuprat.com, Facebook, or Instagram for additional information.
LIFE ENTERTAINMENT: What do you consider the defining moment of your life so far?
CHEF RON DUPRAT: Throughout my life I consider many different moments as defining. I am the Food and Beverage Director/Executive Chef at the Amarillo Country Club in Amarillo, Texas, and won Industry Chef of the Year in 2019. I am best known as one of the top competitors on Bravo TV's "Top Chef," "Iron Chef America," "Bar Rescue," and "Beat Bobby Flay" on the Food Network. I was featured on "The View," "The Today Show," BET, "Access Hollywood," Gourmet, Elle Magazine, Bon Appétit, and Essence Magazine. I was named one of Ebony Magazine's Top Chefs in 2015, and one of The 10 Black Chefs That Are Changing the Food World by the Huffington Post. The Root named me as one of the Top 12 Black Chefs That Cooked Their Way to the Top of the World, and my Butternut Squash and Sweet Potato Bisque was named as a Favorite Holiday Recipe on Oprah.com. I am also a culinary ambassador for the U.S. State Department.
LE: What was it like in the beginning of your career?
RD: I was born and raised in the Northwestern part of (Mare-Rouge) Haiti. It all began with a 27-day journey on a banana boat from Mole-Saint Nicolas, Haiti. (The same port where Christopher Columbus arrived on Dec. 5, 1492). From this moment on my life has truly been that of a movie script. I became a culinary diplomat to one of the few chefs who can talk about the lavish lifestyle of Bernie Madoff in The Hamptons, never seen or heard of before. It all started with washing dishes in Miami, Fla. while I was completely new to the Americas. At the time I was homeless and spoke no English at all. After hard work and dedication, I became a cook at the same restaurant I had been washing dishes. Shortly following this, my career as a chef took off and the rest is history! As I have always said many times, I am exactly the way I am and who I am because of where it all started in Little Italy. People who consisted of Phil and Anna Maria, Randal H. Cox, Adam Savage, Pierre Doussent, and Bob Zappatelli, just to name a few. I had always heard of something called the "American Dream." I decided to come and find out for myself what exactly the American dream really was.
LE: How did the opportunity to study at the Culinary Institute of America (CIA) come about?
RD: My opportunity to study at the CIA became a reality when I wanted to see food become a statement for the Afro-Caribbean culture. I wanted to become a part of this institution because I wanted to be seen as a chef and not a minority chef. During my time there, I was able to acquire the knowledge and skills that fully prepared me for the next steps in my life. I also was able to incorporate diversity and culture within the CIA that would also soon benefit me as a chef.
LE: Your achievements are momentous, including countless awards and prime time features. Is there a particular honor or occasion that was especially awe-inspiring for you?
RD: My opportunity to appear on "Top Chef" came about during the year 2009 after my sold-out James Beard dinner for Taste of the East End – Long Island. They were recruiting for America's best chefs and must have heard about me from James Beard. Until this day, I strongly believe we beat "The Amazing Race" that very same season, for the first time in 18 years, because I was on the show. This is a firm belief of mine and I will take it to my grave.
LE: You also had the opportunity to study in Paris.
RD: My time and work spent in Paris had many different impacts on me and my beliefs about cooking. My time spent there gave me the opportunity to create my own vision, and eventually my own food republic. This was an opportunity that I will cherish for the rest of my life. The French Caribbean style of cooking is my very own interpretation, such as: Fresh, clean, spicy, and BOLD flavors. The French Caribbean style of cooking has really taken a turn for the better. Everyone has started to push the envelope and add their own unique twist to this style of cooking. I learned from this experience that once you appear on "Top Chef," you all become a very close family and can even be similar to a cult. For example, Mattin Noblia became a brother I never had, Hector Santiago became my papi, and Mike Isabella became my ride-or-die life partner. Because of "Top Chef," all the chefs supported me during the time of the Haiti earthquake (2010), and I will never be able to thank them enough. Michael and Bryan Voltaggio donated to my cause to help those in need in Haiti during that time.
LE: What has changed for you due to the COVID-19 pandemic, and how have you adjusted?
RD: We have changed so much during COVID-19 as culinary professionals to protect and take good care of our members, guests, and staff, as we always follow the CDC guidelines. During this time in history, I truly believe we should all love and help one another, more than we ever have before. We need peace, we need unity, we need love, we need to break bread, and we should all be more empathetic towards one another. Instead of burning stuff down, we should all be building one another up, and get out and vote to see the changes we wish to see. YES, WE CAN, and I am confident that it will be fixed because America is the land of opportunity. If we all do our part and make an effort, we will get through these hard times. These latest episodes of racial protest have delivered the opportunity to have real authentic dialogue around food, race, and social justice.
LE: Considering the breadth of your expertise, is there an ingredient, dish, or technique that you are still mastering?
RD: Coq Au Vin.
LE: What's next for you?
RD: I designed the menu at SALT restaurant in The Morgan Resort & Spa in St. Maarten, [which is expected to open in early 2021]. I am also the Vice President of the Black Culinarian Alliance, and one of our platforms is Mindful Eating for the Beloved Community (MEBC). MEBC is a new approach to disrupting the current lack of awareness, cultivate a healthy focus on food, and create the platform for systems change in food and social justice in the community. This is an approach to health equity as an expression of dignity, self-respect, and self-actualization. The goal is to remind people that our own health investment is a way to care for ourselves, increase our productivity, and show we care about everyone around us and the people we love and respect. We are working to reconnect food to family, community, culture, and faith.