GRAIG WEICH: CELEBRITY SUPERHERO COMIC BOOK ARTIST OF THE STARS!
September 15, 2020
133

12 minutes read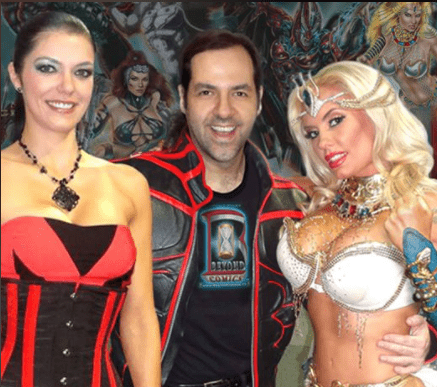 BREAKING NEWS
Beyond Comics signs with an Emmy Award-winning TV and movie producer! As seen on TV, "Celebrity Comic Book Artist of the Stars/Social Media & TV Personality" Graig Weich is the award-winning independent Comic Book Artist/Writer/Film Director of www.BeyondComics.TV.
IN THE NEWS
Graig and his BeyondComics.TV has been featured on CNBC, TLC, 20/20 ABC News, AMC's Comic Book Men, The Howard Stern Show, E! Entertainment Television, Fox, NY1, VH1, and in the following magazines: HUFFPOST (The Huffington Post), Newsweek, OK!, Bella, New York Lifestyle, and the NY Daily News.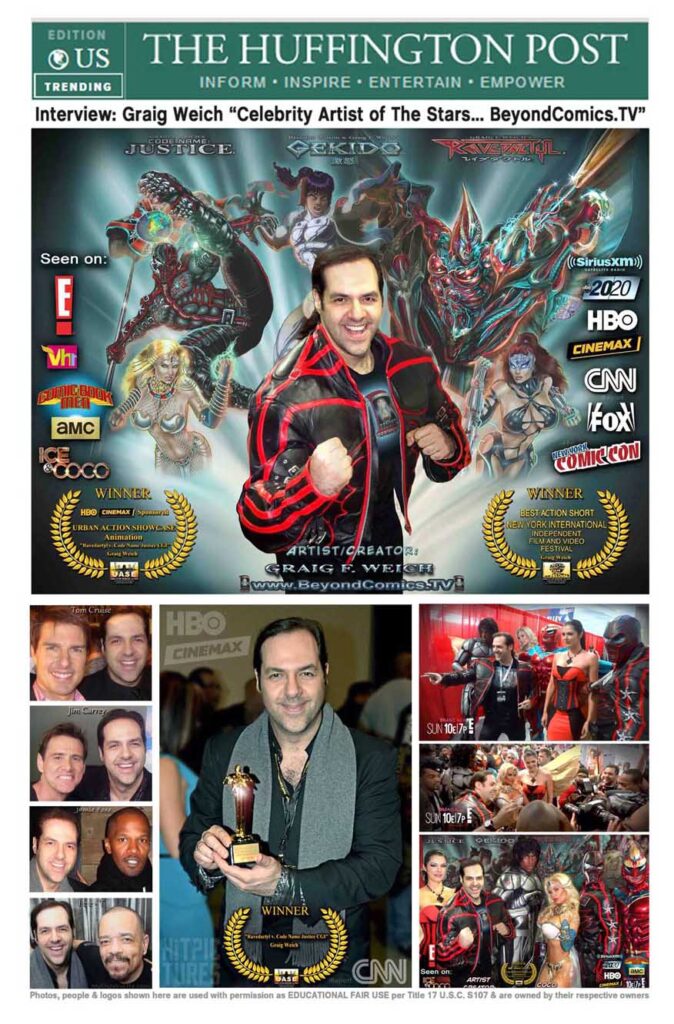 FANS
He has over 49,000 followers on Facebook, 53,000 followers on Instagram and his YouTube channel just broke over a 3.8 MILLION views at www.YouTube.com/BeyondComicsTV. Ice-T's supermodel wife, Coco, featured Graig to her 15 MILLION combined followers on her social media for him turning her into his comic heroine, Cleo, in his superhero comic he drew, Gekido (co-created by writer Brandon Wilson).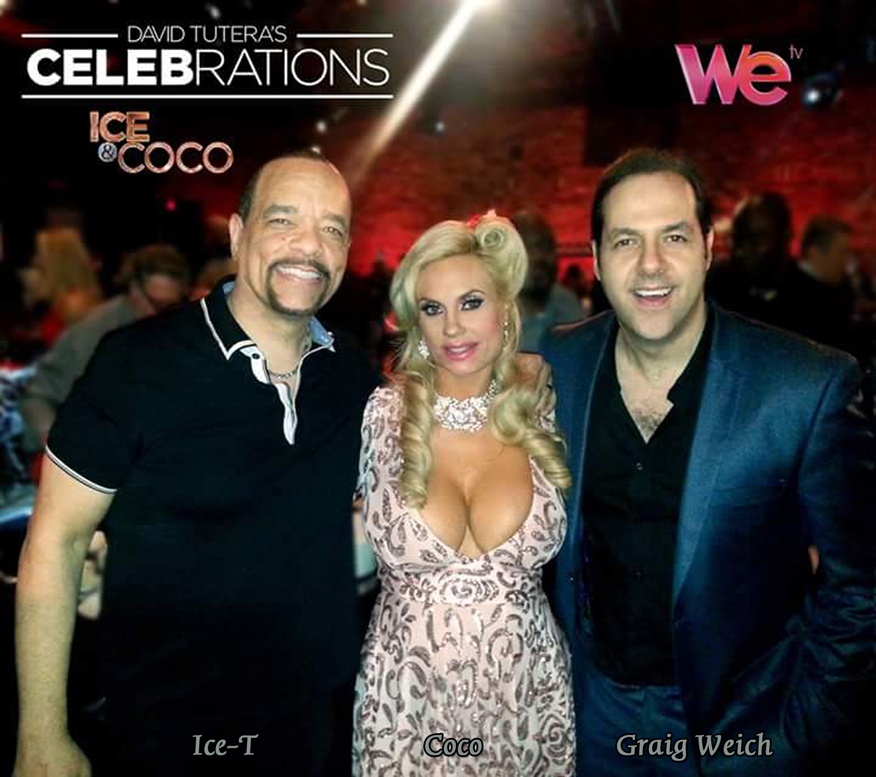 DISTRIBUTION
Graig signed with one of Marvel and DC Comics' distributors, plus he got signed recently for international distribution to have his comics translated into Italian, German, French and Spanish.

LICENSE DEALS
Graig's superheroes got signed for a license deal to turn them into Action Figures (with seamless synthetic skin and a steel skeleton that allows for 28 points of poseable articulation). Both SOLD OUT WORLDWIDE!

ENTREPRENEUR OF THE MONTH
Graig has been featured as Entrepreneur of the Month for EPN Magazine, Focus Of New York Magazine, and featured on Celebrity Page TV with Kelly Osbourne!

AWARD WINNER
Graig was also featured in HUFFPOST for winning the HBO Cinemax-sponsored UAS Award for the short films he directed based on his comic books shown at AMC's movie theater in Times Square (in New York at the Urban Action Showcase and Expo [UASE] Film Festival). Here is his CGI 3D-animated anime "Ravedactyl vs. Code Name: Justice," seen here: https://youtu.be/jeunZzgiTtQ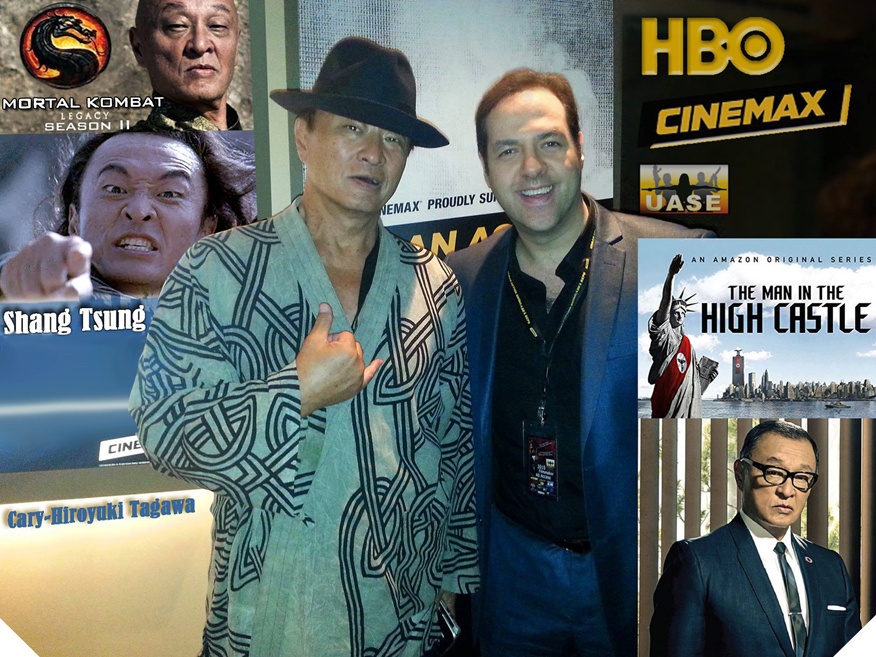 CELEBRITIES DRAWN IN COMIC BOOKS
Graig officially casts his comic books (like you would a movie) with celebrities. Amazon Prime's "The Man In The High Castle" and "Mortal Kombat 11″ star Cary-Hiroyuki Tagawa stars in Graig's upcoming movie project currently in production, plus Cary is a partner in Beyond Comics as well. Graig also cast Grammy Winner Ice-T's supermodel wife "Coco," Donald Faison ("Kick Ass 2" and NBC's "Scrubs"), Adrianne Curry (Winner of America's Next Top Model), and Howard Stern's producer Baba Booey (Gary Dell'Abate as a ninja). Each Celebrity appears as "drawn" characters in his comics seen on the TV shows here: https://youtu.be/AAxbN5PZyL0.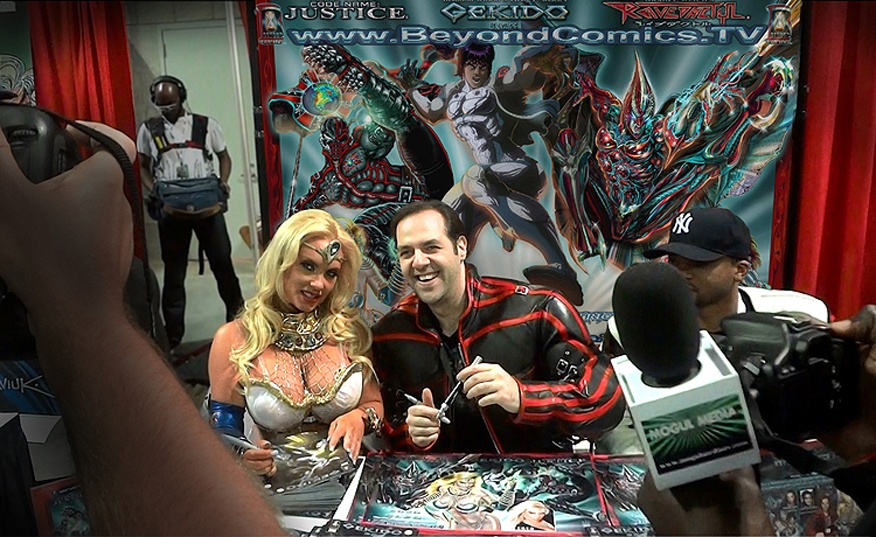 YOU DRAWN IN COMICS
Graig is launching one of the world's first interactive campaigns where fans can be a part of the comic book universe by entering for a chance to WIN seeing themselves drawn as a comic book character to be immortalized in Graig's upcoming new comic book, seen here: http://youtu.be/tRNFvBZIBFc.
COMIC-CON INTERVIEW
His Comic-Con interview can be seen here: http://youtu.be/LXDwmMPgrQk.

HOW IT ALL BEGAN
Graig Weich broke into comic books at age 19, becoming one of the youngest artists to break into comics, drawing for one of the #1 top selling comic books of all time: SPAWN issue #30 (Image Comics by Todd Mcfarlane and publisher of "The Walking Dead"), and went on to appear on multiple TV shows.

He had a walk-on roll as one of Bane's lead thugs in "The Dark Knight Rises" movie (Batman 3) seen here: https://youtu.be/AAxbN5PZyL0?t=360. He also appeared in the Spider-Man 1 & 3 movies.

The first film he directed won "Best Live Action Short" at the New York International Independent Film & Video Festival– shown in New York, Los Angeles, and Las Vegas, making it one of the first live action superhero-based shorts to ever win any film festival, followed by his CGI Anime film that won the HBO/Cinemax sponsored UASE award, shown in Times Square at the AMC theaters.

-Artist/Creator – Graig Weich: "It's like magic, to turn a blank piece of paper into something heroic that bring smiles to the faces of children and adults alike, just makes it all worthwhile. By donating my art to charities to help raise money for ill children and animals in need, is as if the superheroes I created are actually able to help people in the real world. When all is said and done, that is what it's truly about."

AMAZON SIGNS BEYOND COMICS!
Download their comic book, Gekido, at Izneo and Amazon's ComiXology: 
https://www.izneo.com/en/us-comics/super-hero/gekido-36446 and https://comixology.com/GEKIDO-1/digital-comic/901062

JOIN THE FUN
For investment opportunities, contact their rep at www.BeyondComIcs.TV.

TEACHING
In addition, Graig started art programs for schools and has been teaching art since age 15. He was a guest speaker at the School of Visual Arts (SVA) and New York Institute Of Technology (NYIT) Universities.

CHARITIES
Graig now devotes much of his spare time to taking care of family and donating his art to raise funds for charities including NoKidHungry.org where his art sold and fed nearly 2,500 kids, as well as for Beth and Howard Stern's Rescue Animals charity, The Leukemia Blood Cancer Foundation, Kids with Aids Foundation with Rosie O'Donnell's Children's Charity, Wounded Warriors Foundation, Toys For Tots, and Blue Horizon Stem Cell research Group.

INDUSTRY TRENDS
Comic book sales are $163 million, up $25 million from last year. The industry is prime for our new superheroes that represent today's youth and movie-going, video game, and comic book audience. Beyond Comics has received critical acclaim and is honored to be a part of contributing to this imaginative industry.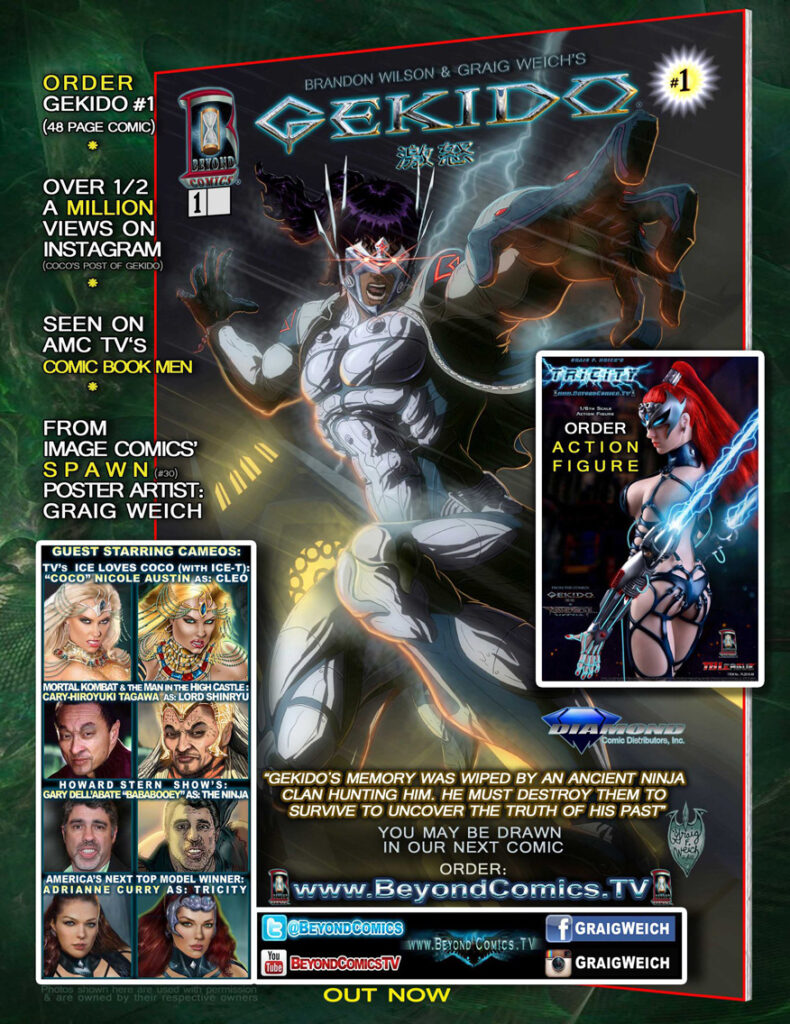 Follow Graig at:
Site: www.BeyondComics.TV
Instagram: www.Instagram.com/GraigWeich
Facebook: www.Facebook.com/Graig.Weich
Twitter: www.Twitter.com/BeyondComics
Youtube: www.Youtube.com/BeyondComicsTV
Press Reel: https://youtu.be/AAxbN5PZyL0

Contact Graig Weich for interviews or investment opportunities at: www.BeyondComics.TV.