ARTIST AND ACTOR RYAN BAUER-WALSH CREATES GENDER-NEUTRAL CHILDREN'S CLOTHING LINE
October 16, 2021
126

5 minutes read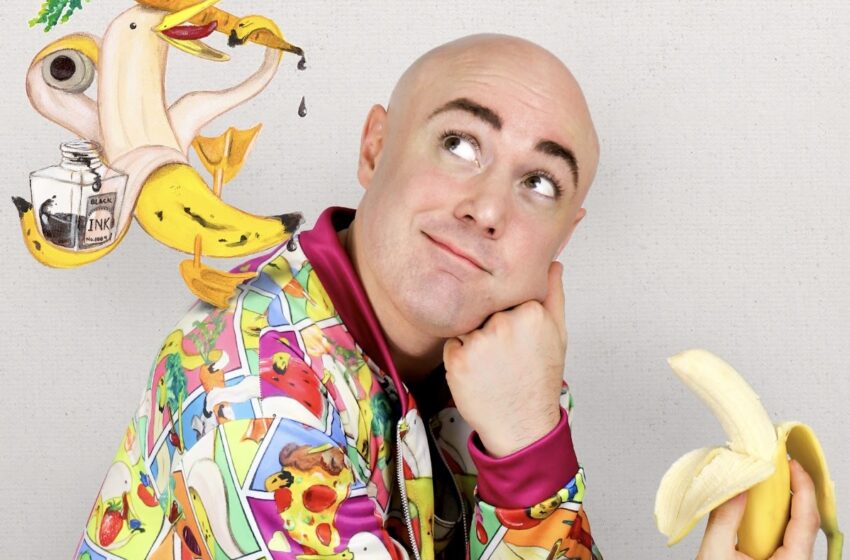 (New York, NY) Thursday, October 14th, 2021 —  Multi-hyphenate colorblind, queer artist Ryan Bauer-Walsh is launching BANANA DUCK — a playful, gender-neutral clothing line featuring Bauer-Walsh's signature hand-painted Banana Duck characters modeled on mid-century children's books illustrations. 
Says Bauer-Walsh, "I had gone home in June of 2020 to take care of my mother who was fighting cancer. When she passed in October, suddenly it was just me and my dad quarantined together in the house I grew up in. I knew that the best solution to loss was creation, so I went to my easel and thought about the best parts of my childhood. In first grade I won a blue ribbon for a colored pencil drawing I did of surrealist birds. I thought it might be fun to bring the idea full circle and I started doodling paintings of naughty little Banana Ducks — utterly innocent creatures constantly getting bruised and battered by the world around them."
Partnering with entrepreneur Scott Tracy of TinPin™, Banana Duck offers an alternative to the binary options common in most children's clothing retailers.
Tracy comments, "When Ryan reached out about the idea to build a gender-fluid, sensory-friendly clothing line for children — and soon adults! — I was thrilled. The chance to create bespoke items was something I couldn't pass on. Clothing is self-expression, but it should also be comfort, security, and above all: joy — things all children deserve."
Alongside Bauer-Walsh's career as a working actor on stage and screen, he has honed his abilities as a colorblind painter and illustrator who works in both watercolor and acrylic. Since painting his first mural at age 12, Bauer-Walsh has worked on both large scale art pieces and detailed children's book illustrations which translate perfectly to children's clothing.
"The clothes do two things for young people: they free kids from gender indicators and also get them away from the confining perfection of robotic graphic lines. We will also release a line featuring the same artwork- but for adults- in time for the holidays!"
Bauer-Walsh's artwork can be viewed in private collections across the country. His art pieces have appeared in the New York Times and on stage in American Morning, New York City Opera, and on screen in Neon Days. Performance credits include Les Miserables, Billy Elliot, Miss Saigon, and HBO's The Deuce.
Banana Duck children's apparel can be purchased at www.tinpin.com. To view Bauer-Walsh's other work, check out www.ryanbauer-walsh.com.
Ryan Bauer-Walsh– Artist
Ryan was raised in Minnesota and currently resides in West Harlem. He is a colorblind artist best known for his Retro Vintage Surrealism. Ryan began doing large scale professional murals at the age of 11 in the Twin Cities. He has gone on to be in high demand creating artwork for private collections.
His illustrations can be seen in children's books, magazines, on album covers and on stage as large-scale projections.
His painting "Midnight at Marie's" was recently featured in the New York Times.
Ryan is also an accomplished Actor, Author and Composer.
Scott Tracy – Designer/Developer
Originally from California and Oregon, Scott has been living on the East coast for 13 years, currently living in Williamsburg, Brooklyn. He's designed for all sorts of projects from music albums, travel websites and you've even seen his work inside your own mailbox. 
Scott created tinpin.com as a pet project to transform his digital designs into real-world items, starting with hand-made pins and magnets and expanding from there. Now he's able to start sharing the platform he's built with artist friend, Ryan, and is so excited to see their work out in the wild!