Sugarhill Gang talks COVID-19 pandemic: 'New York is all about resilience'
April 28, 2021
98

4 minutes read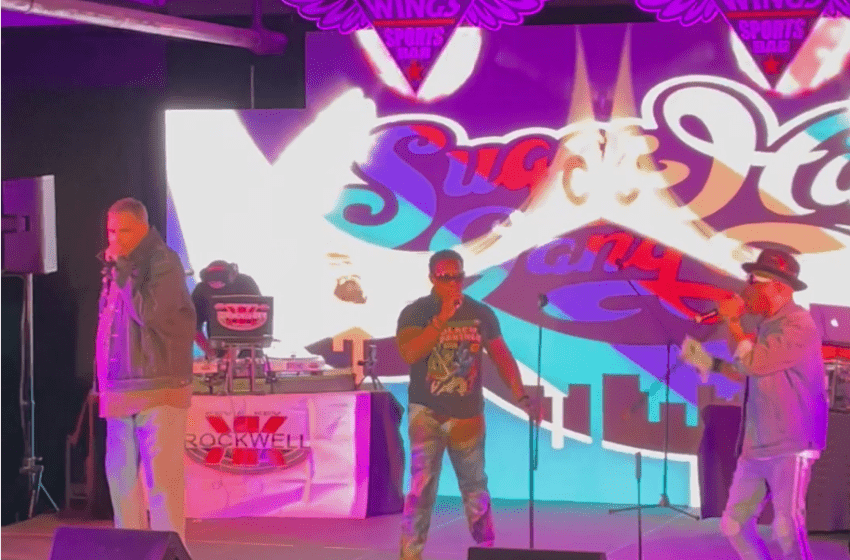 Hip-hop icons The Sugarhill Gang have been in the entertainment business for over 60 years, surviving ups and downs that would have sidelined most artists. The COVID-19 pandemic was a new challenge, however, with live performances grinding to a halt, and major cities left barren due to quarantine restrictions. New York– with its notorious reliance on entertainment and hospitality industries– was especially hard hit, and many have fled The Big Apple over the past year. While some industry professionals have proclaimed that "New York City is dead forever," the men of The Sugarhill Gang emphatically disagree.
"New York is resilient," Master Gee told Life Entertainment. "New York is all about resilience since the beginning of time. I was born in Manhattan, and I was raised in the New York metropolitan area. One of the greatest things that I've gotten about being raised and coming up in this area is the ability to land on my feet. I'm not the only person that feels that way or does it that way, so we're going to find a way. That's how we get down."
Wonder Mike discussed the adjustments that the group and the country in general have made in order to stay healthy, including staying home, social distancing, and wearing masks. "Nothing out here is worth dying for," he said. "Put [the mask] on your damn face and live and protect other people. What is so hard about this?"
Tragically, Wonder Mike's brother and sister passed away within one week of each other during the COVID-19 pandemic. "People are leaving here, leaving this Earth, and people still want to say, 'Oh well, we good,'" he said. "No you're not good, because we don't have control of this."
New York Governor Andrew Cuomo recently announced the lifting of several restrictions in the state, including capacity increases, curfew elimination, and the reintroduction of bar seating. Wonder Mike urged caution, however. "We have got three vaccines, maybe four, and we see the light at the end of the tunnel more than ever before," he said. "Now everything is opening back up and people are rushing back out. I don't think so. Come on– let's have some maturity."
The Sugarhill Gang performed last month at the socially-distanced Legends 2 Legend concert, which was also livestreamed through YourShow.Live. Presented by Sexy Wings Sports Bar, the limited capacity event included performances by Big Daddy Kane, Chubb Rock, and Greg Nice, with hosts Scorpio and Barshon of the Furious Five.