Jazz musician Paul Beaudry's 'New Tomorrows'
November 8, 2019
793

9 minutes read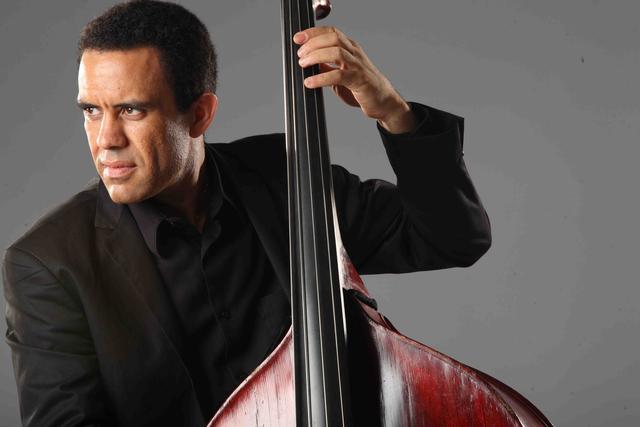 Paul Beaudry is a multi-hyphenate music professional with expertise as a composer, educator, producer, and musician. The San Francisco native is the leader of the quartet Paul Beaudry & Pathways, and performs globally with artists and bands across genres. His newest release, New Tomorrows, is available now on all digital outlets, and features guitarist and composer Adam Rafferty. In an exclusive interview, we asked Beaudry about his upcoming projects, and how he maintains balance in his life.
LIFE ENTERTAINMENT: Your musical journey started at such a young age, how did it begin?
PAUL BEAUDRY: When I was a kid, my mother wanted to make sure that me and my brother stayed out of trouble. One of the things that she did is we took piano lessons when we were about four or five years old. I took an interest, although I didn't stay with the piano. A couple of years later, I started playing the trumpet. About a year after that, I started playing the drums. I stayed as a drummer from junior high school all the way to the end of high school. I didn't really have access to practice drums anymore as an engineering student [in college], so I started focusing more on the bass (which is one of the instruments I played before I finished high school) and the piano again. I decided to make bass my primary instrument. I was playing electric bass at the time.
Getting more into jazz music, I realized that a lot of the really great, classic, jazz music was played on acoustic bass. But, it took me several years before I had the courage to try to play the acoustic bass, which seemed to me like a giant beast. I just told myself, "If I sound really bad after about a year or two, I'll just drop it and let it go." But I actually started to sound pretty good. That's how I arrived on the bass, but I had a lot of other instruments in between.
LE: How are you able to balance performing, producing, teaching, and other demands?
PB: It's definitely a challenge. It's something that I have to be very goal-driven about because along with that, I try to eat very healthy, and I also practice meditation. It's always been a challenge [regarding] how am I going to exercise on a regular basis, meditate, practice, and then still take care of all these other things. I find that I have to write down my goals. I miss them from one time to another, but I'm very clear about what I'm doing and what I'm going to do for the next three months, for the next year, for the next three to five years. I actually have to write everything down. Otherwise, I will lose track because those things become important.
Sometimes things are urgent, but they're not really important. When you have things written down like that, it's easier to keep track of like, "Oh, that sounds urgent, but it's not really important. Maybe if I dropped that, it's not really such a big deal." I find that I have to keep track of all those things. Otherwise, it's just really easy to put more time into something that may not necessarily be deserving of the time and energy that you have available to you. I have to be very clear and very focused. That's the only way I can do it.
LE: What do you look for when considering a potential collaborator?
PB: I'm interested in what the spirit is of what they're trying to do, actually is. If I'm talking to an individual– let's say they're a vocalist and they want to put a new record out. I want to know why they want to put that record out, or what is the purpose of their music? Is it just to get popularity or do they have a message? I'm really more concerned about what the project is about, and how the person is devoted to that project. If I feel that the artist is passionate enough about what they're doing, and I see that they're doing what they need to do to get that project where it needs to go, then I'm going to be far more likely to collaborate and want to be a part of it.
LE: What are some of your current projects? I know that you are currently recording and co-producing on Cynthia Scott's project.
PB: I think Cynthia Scott is a real treasure. She used to sing with Ray Charles back in the '70s, and she's one of the very few who really understand the depth of this music– whether you're talking about church, or blues, or jazz. She sings things from experience. She was a preacher's daughter, and she not only has a great background in music, but she has lived a very interesting life. She brings all of that to her singing, and her next recording is going to be mostly original compositions [written by her] because she wanted to have music that had a message.
I'm also part of the unit at Jazz at Lincoln Center that goes to different schools within the New York City area to teach them about jazz music. I'm really passionate about that because there's a lot of young people that don't really understand the richness of the music of jazz. They might be living in neighborhoods where great things took place, and they're not really aware of it because it may not be in the media.
Also, I have a recording that came out last year called New Tomorrows, and we're just now starting to go on tour with it. That's a recording where I had a lot of original music. I wrote music for strings and it started out as a duo record– just guitar and acoustic bass. But as a producer, I wanted to try to do everything I've always wanted to do. This record actually took me 10 years to create because I wanted to do it right. I didn't want to be on a timeline. I wanted at least one recording out where I took my time and I did everything exactly the way I wanted to do it, and so that became the New Tomorrows record. 
I have another band that I've been using for the last 10 years, Paul Beaudry & Pathways. We did a lot of work for the U.S. State Department, and traveled to at least 15 different countries together. We would do a lot of educational outreach, going to schools and playing in cultural centers introducing people to jazz music. We would try to learn the music of whatever country we are in– whether we were in Venezuela, Honduras, India, or whatnot. We would try to turn some of their local music into very interesting jazz compositions. That band is also going to be performing over at the Whitney Museum on Dec. 9. We're going to be playing some of the music that we composed on the road based on the folk music of the area, and a few other things too.
To learn more about Paul Beaudry, visit paulbeaudry.com or follow him on Facebook, YouTube, or Twitter. More information on the Paul Beaudry & Pathways performance at the Whitney Museum of Art on Dec. 9 can be found here. New Tomorrows is available for download now on iTunes, Amazon, and other digital outlets.