Kimberly Nichole to release 'The Witch' on Halloween
October 26, 2019
919

6 minutes read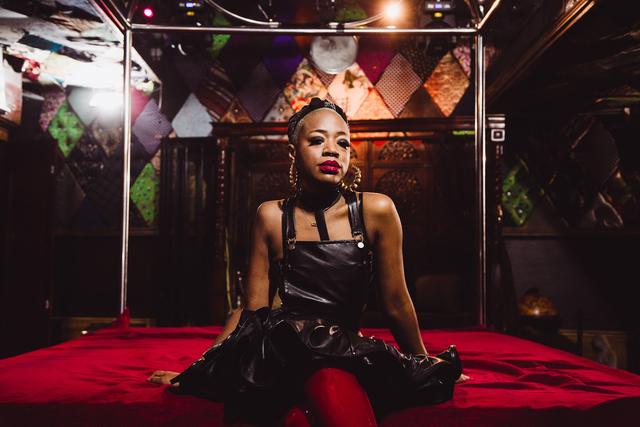 Rock diva Kimberly Nichole will release a new single, "The Witch," on the most fitting of holidays: Halloween. The riveting track is a remake of the 1964 single by Tacoma-based garage band, The Sonics. Kimberly– who hails from Seattle– showcases her powerhouse vocals on the record, which also pays tribute to her time as a "nightlife wild child." The single is the first from her upcoming album, The West Coast Seattle Girl, which is expected to drop early next year. The album is also Kimberly's first since appearing on "The Voice" Season 8 and starring on Broadway's "Rocktopia." Her whirlwind career will only ascend higher following the new album's release. Learn more about "Rock Ballerina" Kimberly Nichole in our exclusive interview below.
LIFE ENTERTAINMENT: How would you describe your life since appearing on "The Voice"?
KIMBERLY NICHOLE: A year after I got off "The Voice," I moved to London. I think my life has been highs and lows– some really cool milestones, some down times figuring it out. "The Voice" was such a huge platform for me and it really opened doors. I feel like it's the gift that keeps on giving because I still get things from people who remember me from "The Voice." My life has been cool, no complaints.
LE: Another great experience you've had is performing on Broadway. What did you learn from your time with "Rocktopia"?
KN: I think "Rocktopia" really made me understand what life on the road is. I had never really done a full tour. When I started out with them, we filmed a PBS special in Budapest at the opera house, which was really cool. Then we ended up going on a tour which was about a month and a half, so we were on the road staying in tour buses and hotels.
It was kind of like grooming me for what it means to be an artist that works in different cities every night. After the tour, we ended up going to Broadway, and it was like I had never really understood all the hard work that goes into Broadway. The Broadway kids are really some of the most disciplined people in entertainment. It's really work; you have to be focused.
LE: What can your fans expect from The West Coast Seattle Girl?
KN: One thing I like about being an independent artist is that I can take my time. I just move with it, and I feel like this is the time now. I had been working on this project a little before and after "The Voice"… it was just a work in progress. It just highlights my journey from "The Voice" until now. My YBJ Reloaded [album] was about love a lot, but this one is really about the life of a girl that sings in a nightclub, does shows, and is kind of just a free spirit or free bird.
LE: Tell us about "The Witch."
KN: I learned about The Sonics probably years ago when I was a kid, a teenager, or whatever. I always thought this song that they had, "The Witch," was cool, and I was like, "One day I'm going to cover that." I thought it was really befitting to release it during Halloween. It has a fast-paced, kind of punk rock feel to it. It kind of wakes you up when you hear it. I just thought it was appropriate and it's one of my favorite songs by them.
LE: Who would you like to collaborate with in the future?
KN: Jack White and Gary Clark Jr. I say it all the time, and one day, it's going to happen.
Kimberly Nichole's "The Witch" will be released on Oct. 31. For more information, visit kimberlynichole.com, or follow Kimberly on Instagram and Twitter @KimNicky.